RE
Curriculum Intent for RE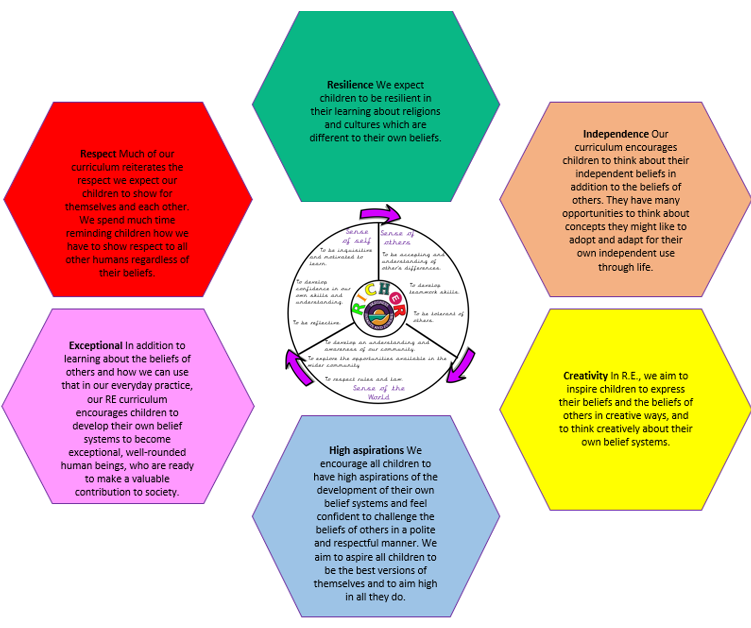 We follow the Agreed Syllabus for Religious Education (SACRE) produced by The Educational Framework for Religious Education in Lincolnshire.
Religious Education (RE) is taught to all children except those who are taken out by their parents. Our teaching promotes the spiritual, moral, social and cultural development of our pupils. It reflects the fact that the religious traditions in Great Britain are in the main Christian whilst taking account of the teaching and practices of other principal religions represented in Great Britain.
Our teaching enables pupils to acquire knowledge and understanding of religious beliefs, attitudes, practices and rituals. They will also develop their own beliefs and values.
We will not convert or steer pupils towards a particular religious belief. They will also be aware that some people have no attachment to religious beliefs and follow secular philosophies.
See below for more information on RE teaching and learning at Skegness Infant Academy...