Geography
Curriculum Intent for Geography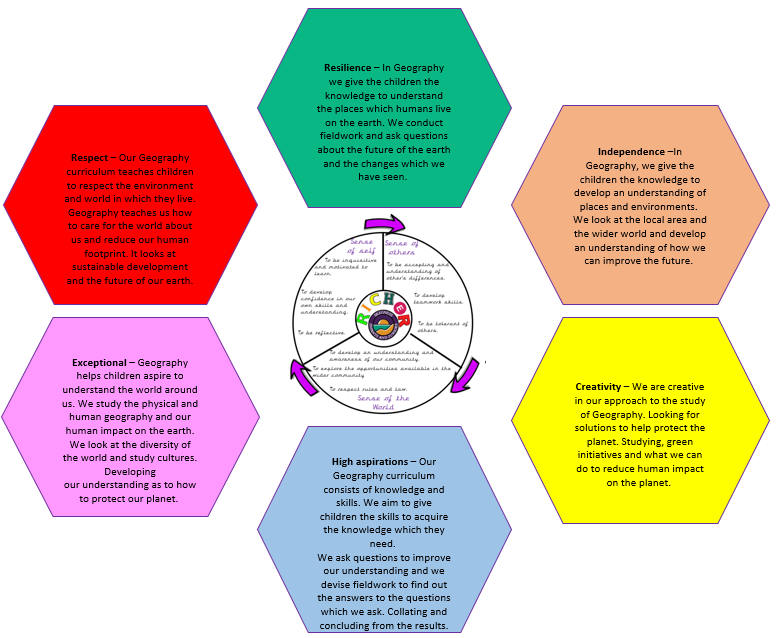 As part of the Geography curriculum children take part in activities exploring people and places, undertake field work and use a range of maps on a variety of scales. Through the curriculum children utilise a wide range of geographical vocabulary and practise using it to describe places studied.
Click on the link for further information on the National Curriculum Programmes of Study https://bit.ly/3iS9CNB
See the presentation below for examples of Geographical learning within our Academy...