Early Years Foundation Stage (EYFS)
At Skegness Infant Academy, we have a fantastic Nursery (Skylarks Nursery) that creates amazing learning opportunities for children from 3 years to 4 years. Following this, they can progress into our Reception class already familiar with the school environment, the whole staff team and older pupils.
At Skegness Infant Academy we want ALL children to be happy, enjoy school and love learning! We strive to create a practical learning environment, both indoors and outdoors, that fulfils all areas of the Early Years Foundation Stage curriculum, where children can learn through their interests and develop the skills that will help them in school and beyond! Our shared Academy values will guide children in their decision making and underpin their development in school.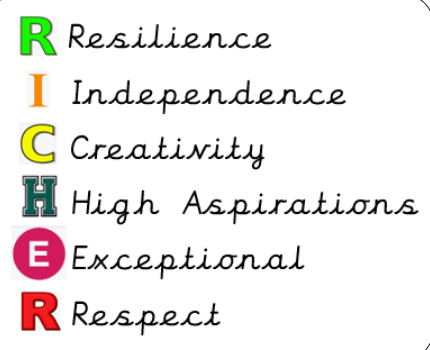 In Skylarks Nursery and our Reception department, we follow the Early Years Statutory Framework as set out in the Statutory Framework for the Early Years Foundation Stage published in March 2014 and updated in 2021 by the DfE. This Framework specifies the requirement for learning and development in the Early Years and provides specific areas of learning we must cover in our curriculum.
There are seven areas of learning and development that are taught in early years, all areas of learning and development are important and inter-connected. The prime areas consist of three areas of learning that are crucial for igniting children's curiosity and enthusiasm enabling children to acquire the key skills to learn effectively and form secure relationships. These areas are:
Communication and language.

Physical development.

Personal, social and emotional development.
The four other areas, the specific areas, are also taught. These strengthen and allow the prime areas to be applied. The specific areas are:
Literacy.

Mathematics.

Understanding the world.

Expressive arts and design.
A vital aspect in the development of essential knowledge and skills is the use of continuous provision. This means that children are using and developing certain skills throughout the year on a daily/weekly basis. Each area of learning and development is taught through planned, purposeful play and through a mix of adult-led, adult-initiated, and child-initiated activity. In particular, we include activities that support the development of real-life skills, for example how to ride a bike,in order to prepare children for later life.
Continuous Provision is essential for children's development, enabling them to build their confidence as they learn to explore, problem solve, and relate to others. Children learn by leading their own play, and by taking part in activities that are directed by adults. They develop key life skills such as independence, innovation, creativity, enquiry, analysis, and problem solving setting them up for their future learning journeys.
At Skegness Infant Academy we believe the adults at school and at home play a vital role in shaping the whole child as both a pupil and a person, and we value our children and families, creating a triangle of trust between practitioners, parent and child. Through our partnership with parents, we will strive to have an open-door policy, with transparency and regular dialogue - This is further supported with our communication tool called Tapestry.