Classrooms with clouds
During summer 2021it was necessary to adapt, update and redesign our curriculum to recognise the challenges that occurred during the COVID-19 pandemic and the impact this had on the children's education and experiences. As a result we altered our provision to include more time spent learning outside - Classrooms with Clouds.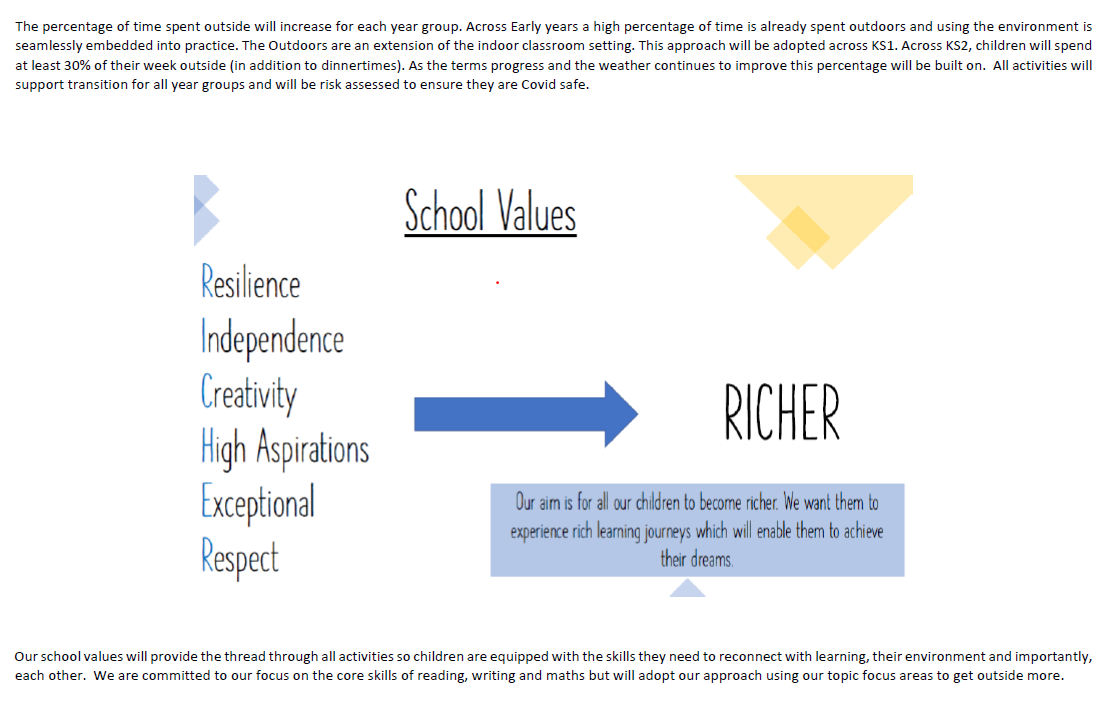 Outdoor Learning benefitted the children so much that we have incorporated it into our provision. Please take a look at our photographs to find out how we are using our outdoor spaces to support and extend children's learning.
Use the scroll bar below to see all our amazing learning in our classrooms with clouds.
Explore the presentation below to find out more about Outdoor Learning across our Academies...