School Board Games Club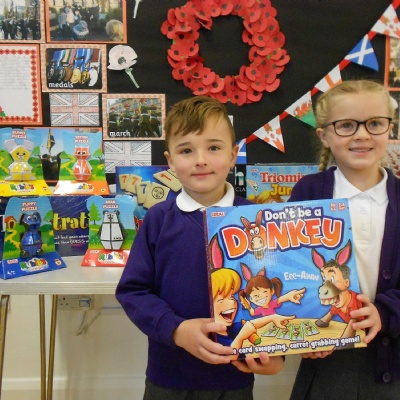 Our board games have arrived from School Board Games Club!
We recently applied for free board games in order to set up a School Board Game Club and our application was successful. Our box of board games arrived today and we are very excited to see the range of games we can play. We will be using these games to create a board game afterschool club which will run after Christmas for years 1 and 2.
We wanted to say a big THANK YOU to the 'Schools' Board Game Club in association with John Adams' for our wonderful box of games.